About Us
I had the opportunity to work for Sacred Rides Mountain Bike Adventures for eight years until the pandemic hit, helping organize group tours to some of the most incredible destinations on Earth, from Moab to Cusco to Queenstown.

On many of these trips, bike shops played a key role. They were the central hub — the gathering place — from which our biggest adventures would start and end.

The best bike shops I visited all had a few things in common. Yes, they offered the most drool-worthy bikes, the raddest gear, and the coolest swag. But beyond that, there was something deeper going on. People would come by just to hang out, grab a coffee or beer, and chat.
These shops brought people together. They created community.

Isn't that what a bike shop — at its core — should be all about? Building and nurturing the bike community? That's the essence of Flow State and what I'd like to create for our community.

If you've ever walked into a bike shop and felt intimidated, ignored, or like you didn't belong, know that you have a home here. At Flow State, you will always be treated with respect, care, and friendliness. Come by, grab a steaming cup of coffee or an ice cold pint of beer, and experience the Flow State difference.

- Nate, Owner, Flow State Bike Co.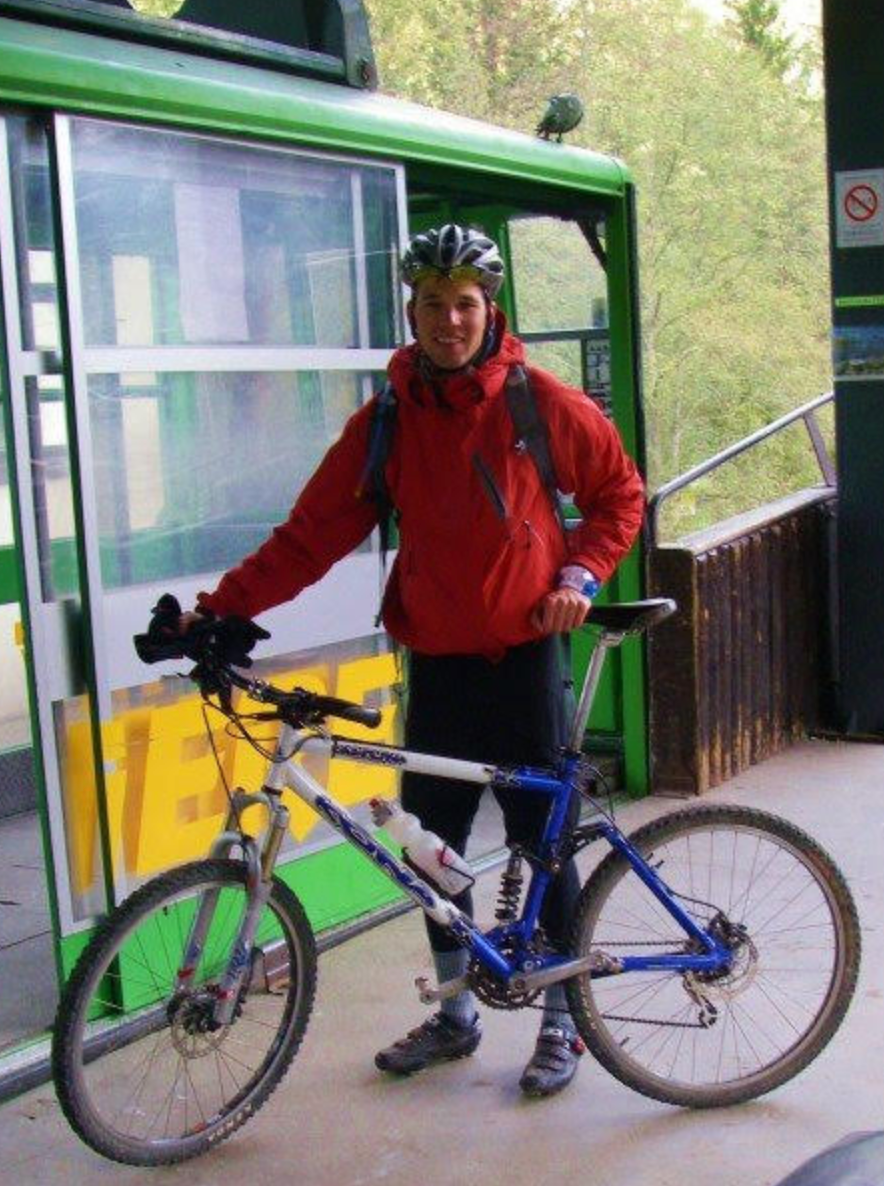 Our Story
I remember buying my first proper mountain bike. I worked all summer and saved up all the money I could. I researched, read all the articles, and found exactly what I wanted - all 26", 100mm, 70 degrees of glorious two-wheeled engineering marvel.

I took a bus to the bike shop and could barely wait for the moment I had anticipated all summer long. I walked in, spotted my bike, gushed over it, walked it to the counter, gave my money away, and...that was it.

No killer conversation. No high fives. No pat on the back. It felt like I was buying a magazine, not the coolest, raddest, most awesome toy on the face of this planet. It was supposed to be this big momentous event. Instead, it felt like a big let down.

Buying a bike is a BIG deal. It's a ticket to freedom. A tool to spread joy. It opens the doors to incredible experiences — both close to home and in far flung reaches.
At Flow State, we recognize the significance of buying a bike — whether it's your first or your 100th — and we treat it as such.
When you purchase a bike from Flow State, you officially become a Flow Rider. We celebrate the event with a signed polaroid that gets pinned to one of our beams, ensuring you become a part of our four walls.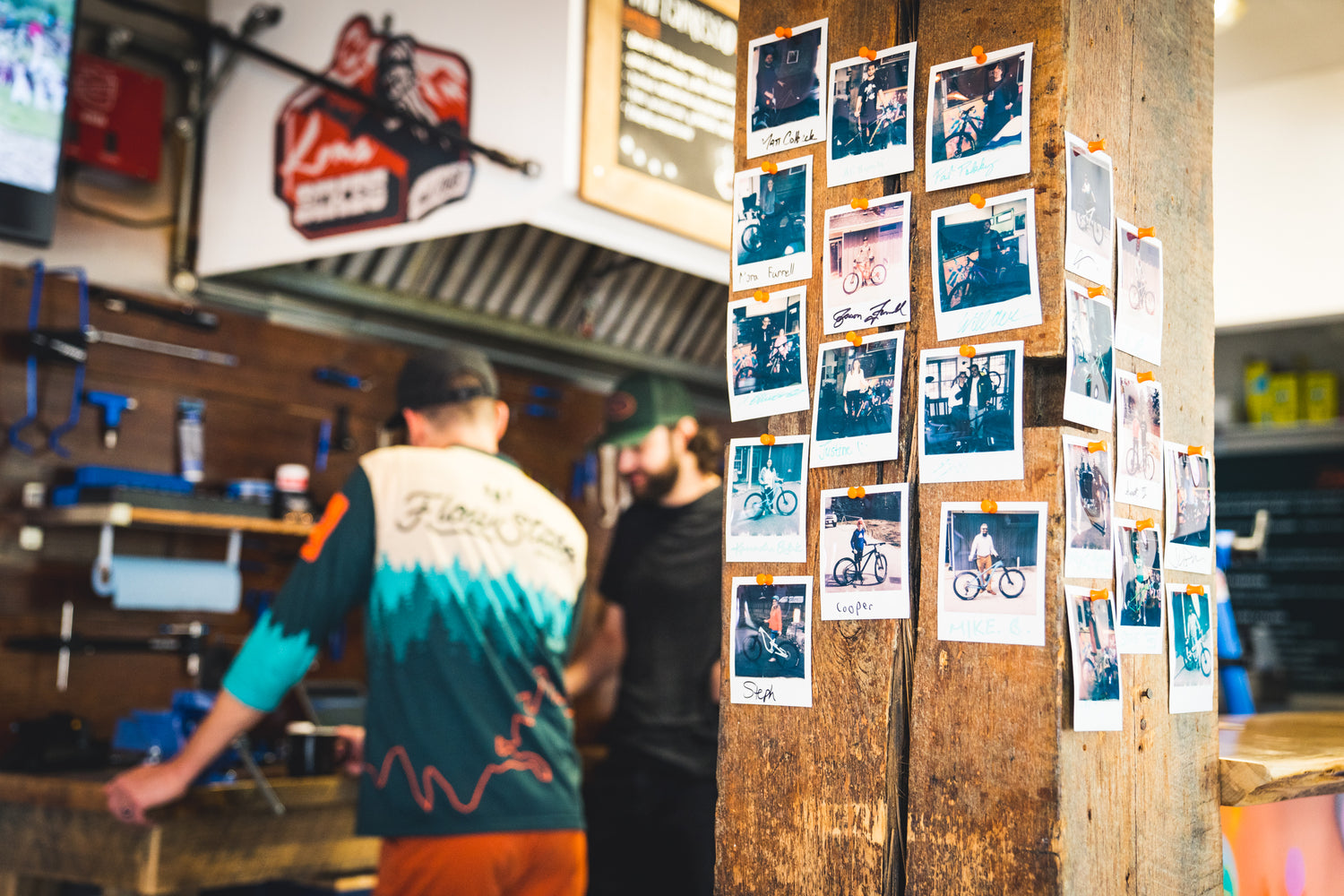 Our Mission
Flow State's mission is to redefine what a conventional bike shop looks and feels like by creating a welcoming space for all riders to gather, be themselves, and indulge in a common passion.

Our Purpose

Our purpose is to put Guelph on the cycling map by becoming the go-to community hub for all things bikes, gear, coffee, and beer under one roof.

Our Core Values

1. Build and nurture community
2. Take care of our people
3. Delight our riders at every interaction
4. Prioritize quality over quantity
5. Honesty beats looking good
6. Fun and adventure are worthwhile pursuits
7. Own mistakes and learn from them